Products
>
Clothing & Footwear
Kids
---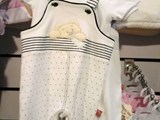 لدينا أرقى وأجود ملابس المواليد الفاخرة قطن 100%- سالوبيتات وكوفرتات وبطاطين وملابس داخلية ولكلوك وبافتات وطواقي وغيرها- بأسعار منافسة. وهذه الملابس تناسب المواليد من عمر (0-3 شهور)، (3-6 شهور)، (6-9 شهور).
[ 31-10-2015 Egypt ]
---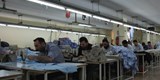 مهمتنا هي لإرضاء جميع عملائنا في الخدمة والمنتجات كاملة، والتوقعات هي دائما في محاولة للتغلب عليها. إقامة شراكات مع عملائنا الاستفادة من الاعتماد عليها ودائما سوف تنجح. ما هي الطريقة، بغض النظر عن الوقت والظروف نحن ذاهبون إلى الخدمات والمنتجات، و
[ 21-11-2013 Turkey ]
---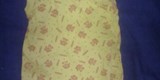 يوجد لدينا ملابس اطفال حديثي ولاده وحتى عمر سنه صناعه سودانية اصيله وبأسعار في متناول الجميع والبيع بالجملة بألوان واشكال مختلفة
[ 15-7-2013 Sudan ]
---
---

Add your prodcuts in Kids page , And reach new customers in the Middle east .