Sew Banana Online Fabric Store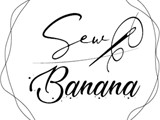 Date published :
12 nd ,February,2021
-
United Arab Emirates
,
Dubai
Contact details
Sew Banana is a One-stop shop for high-quality fabrics and notions. To ensure high quality, all our fabrics are Oeko-Tex certified. We provide creators and sewists with the widest selection of high-quality fabrics.
Price :
0
---
Rania Ali Rania
All Ads Rania Ali Rania
Rania Ali Rania Rating
Date joined:
12-1-2021
Date last seen: 19-1-2021
---
---