Oil Paintings reproduction for wholesale at 20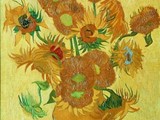 Date published :
12 nd ,February,2011
-
China
Contact details

1. Supplied by Lysee Art Co.,Ltd.
2. 100% Hand-Painted Oil Painting on Canvas.
3. 100% Satisfaction of Quality Guaranted.
4. If you buy five pieces one time, the courier will be free,otherwise, it will be USD25.
5. We will refund 100% if you are not satisfied with the goods as our fault.
6. There are more than 70,000 pictures online for your selection.
Please be noted that all the goods from oilpaintings-supplier.com .
The speicification and prices:
8"X10" $20.00
12"X16" $22.00
16"X20" $25.00
20"X24" $30.00
24"X36" $50.00
...
More information, please visit our website.
Price :
US$20
Price details :
paypal
---
Erwin Lye
All Ads Erwin Lye
Erwin Lye Rating
Date joined:
11-2-2011
Date last seen: 11-2-2011
---
---