Frozen Vegetables and Fruits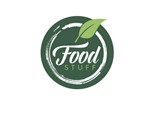 Date published :
5 th ,June,2019
-
Egypt
,
Cairo
Contact details

We are an Egyptian company specialist in manufacture of frozen vegetables and fruits.
Briefly we produce all IQF vegetables and fruits example ( strawberry, Mango, Guava, Broccoli, Mixed vegetables all ways, onion diced, cauliflower, Artichokes, sweet corn, carrot, fava beans, okra, whole and cut green beans, pepper cubes, tomato cubes, etc….)
Our products comply with EU pesticide standards, heavy metal residues with competitive prices.
---
FOOD STUFF GROUP
All Ads FOOD STUFF GROUP
FOOD STUFF GROUP Rating
Date joined:
25-5-2019
Date last seen: 25-5-2019
---
---