قطع غيار سيارات فولفو فولكس فاجن وأودي وسيات وسكودا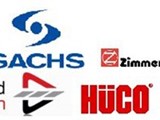 Date published :
16 th ,April,2011
-
Sweden
,
Abu Dhabi
Contact details
تقوم شركة Q-Parts Sweden بتوزيع قطع غيار السيارات الاصلية و العادية (E-Mark) . حيث نقوم بتوزيع منتجاتنا الى موزعي الجملة في الشرق الاوسط والسويد و نعمل ايضا على توزيع قطع الغيار الى اصحاب المراكز المتخصصة في صيانة و اصلاح اعطال السيارات و هناك ايضا قابلية البيع بالتجزئة للافراد لمن يرغب.
نعمل حاليا على توزيع قطع غيار السيارات الاوروبية و اليابانية و الكورية و لكن اهتمامنا منصب على السيارات من نوع: فولفو و فولكس فاجن وأودي وسيات وسكودا وسيارات مرسيدس و اما بالنسبة للقطع الاصلية فيمكننا تزويدكم بها فقط للسيارات الاوربية.
ان تنوع منتجاتنا و جودتها العالية و اسعارها التنافسية جعلتنا من افضل الشركات العاملة في السويد. حيث يمكننا تزويد زبائننا باسعار اقل من سعر السوق بنسبة تصل الى 30 بالمائة
ان منتجاتنا تغطي العديد من قطع الغيارنذكر منها:
Brakes and Hydraulics: brake pads, brake discs, drums and hand brake shoes
Filters: air filters, cabin filters, fuel filters, oil filters
Steering and Suspension
Transmission: Clutch Kits, CV Joints
Auto Electric and Lamps
Cooling, water pumps, Hoses, Radiators, and thermostats
يمكننا تزويدكم بقطع الغيار و المنتجات التي تباع جيدا في متاجركم و بافضل جودة و سرعة النقل، حيث نقدم خصم 10 ٪ على الطلبات التي قيمتها أكثر من 1000 €. و إذا كانت البضاعة المشتراة أكثر من 2000 € ، شوف نعمل على تقدم خصم اعلى و ذلك حسب الاستطاعة
اذا كنتم ترغبون في معرفة المزيد يمكنكم مراسلتنا على:
تلفاكس رقم 0046-8-
او على ايميل
[email protected]
إذا كنت ترغب في مناقشة فرص التصدير يرجى الاتصال بنا ونحن حريصون جدا على التحدث معكم لمناقشة ارائكم و اقتراحاتكم.
Med vänliga hälsningar/ Best Regard
Mohammed Adam Hih
Q-Parts Sweden
Delivery Address: Sorterargatan 4 ,Vällingby
Office Address: Krossgatan 36 ,Vällingby
Tel / Fax : +46 (8)
Mobile: +
[email protected]
Price :
يتم الاتفاق بيننا
Price details :
إذا كنت ترغب في مناقشة فرص التصدير يرجى الاتصال بنا ونحن حريصون جدا على التحدث معكم لمناقشة ارائكم و اقتراحاتكم.Med vänliga hälsningar/ Best Regard
Mohammed Adam Hih
Q-Parts Sweden
Delivery Address: Sorterargatan 4 ,Vällingby
Office Address: Krossgatan 36 ,Vällingby
Tel / Fax : +46 (8)Mobile:
[email protected]
---
, Q Parts Sweden قطع غيار سيارات فولفو
All Ads Q Parts Sweden قطع غيار سيارات فولفو
Q Parts Sweden قطع غيار سيارات فولفو Rating
Date joined:
24-10-2010
Date last seen: 28-4-2012
---
---