فحم خشبي من شجر الجازولين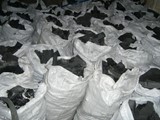 Date published :
18 th ,February,2013
-
United Arab Emirates
,
Dubai
Contact details
high quality charcoal (GAZOLEN TREE) from EGYPT available in Um elqiwin in bags 20 kg. ready for delivery. any quantity and the price is
فحم خشبي من شجر الجازولين
Price :
3.00 AED per Kg. negotiable.
Price details :
ready for delivery
---
yskarim osman
All Ads yskarim osman
yskarim osman Rating
Date joined:
18-2-2013
Date last seen: 22-2-2013
---
---