crafts arts gifts toys artificial flower glassware frame albums woodware shell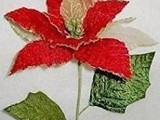 Date published :
17 th ,March,2011
-
China
Contact details
We are D&S(CHINA)CO. - LTD. - we are a manufacturer and exporter.
Our products:
1.apparel - fashion - garment - clothing - cap - bag - bedding - hat - scarfs - sweater - glove - textile
2.footwear - slipper - boots - sport shoes - casual shoes - canvas shoes - leather shoes - safety shoes
3.crafts - arts - gifts - toys - artificial flower - glassware - frame - albums - woodware - shell
4.other products.
Our company is located in the world Kite Capital - Weifang - shandong - china near to Qingdao Sea Port and Airport - and enjoys very convenient transportation.
All of our products comply with international quality standards and are greatly appreciated in a variety of different markets throughout the world.
Our products have good quality and we also supply perfect service for customers.
Should any of these items be of interest to you - please let us know and reply directly to our e-mail:
[ إنظر Contact Details ]
We will be happy to give you a quotation upon receipt of your detailed requirements.
We look forward to receiving your enquires soon.
---
D&S(CHINA)CO. - LTD.
Add.:Room 601 - Unit 3 - No.197 - Youyi Road - Hanting District - Weifang - Shandong - China
MP.: 86--
Tel:86-536-
Email:
[ إنظر Contact Details ]
MSN:
[ إنظر Contact Details ]
Price :
1
Price details :
T/T
---
, DSchinaCoLtd
All Ads DSchinaCoLtd
DSchinaCoLtd Rating
Date joined:
21-6-2010
Date last seen: 27-7-2014
---
Contact Details
Commercial name
DSchinaCoLtd
Name
doren lee
Address
Room 601,Unit 3,No.197,Youyi Road,Hanting District,Weifang,Shandong,China
Country
China
Phone
86-536-7271705
Send message DSchinaCoLtd
Wep page
www.dorenlee.com
---