CATERPILLAR 12g GRADER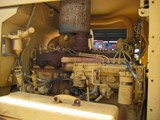 Date published :
10 th ,December,2008
-
China
Contact details
We are with used construction machinery in china now. We are supplying used construction machinery like Excavator, Bulldozer, Road roller, Loader, Crane, Flat machine. Forklift
Including;
I.EXCAVATOR
HITACHI:EX200-1,EXWD100-1 ,EXWD100-2
II.Bulldozer:CAT:D6D,D6G,D6H,D7G,D7H,D8K,D8L,D8N,D9N,D9L
Komatsu:D155-1,D155-2,D80,D85
III.Road roller: DANAPAC CA30 is 1998Y the price is usd18,600.
DANAPAC CA25 is 1996Y the price is usd14,000.
KOMATSU D85-18 SN isthe price is usd44,500.
IV.Loader:966F,966E,966D,950E,950B,950F
KOMAT`SU:WA180,WA300,WA320,WA350,WA360,WA380,WA400,WA420,WA450,WA470,KAWASAKI:70B,85Z-3,90Z-3
V.Crane:KATO,TADDNO,GROVE,liebhehr25t,30t,35t,40t,50t,100t,120t,140t,160t,200t
VI.Flat machine:CAT:12G,12H,140G,140H
VII.Forklift: TCM,HELI, KOMATSU CONTACT:CHEN PHONE:86-
MSN:
[ إنظر Contact Details ]
Price :
42000
Price details :
very is good working
---
All Ads chen jack
chen jack Rating
Date joined:
10-12-2008
Date last seen: 28-12-2008
---
Contact Details
Name
chen jack
Address
shanghaixuhuiwujing
Country
China
Phone
86-13818627148
Fax
86-13818627148
Send message chen jack
---